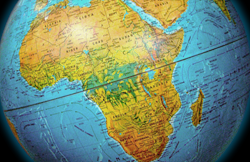 IMPORTANT NOTE:
Classes listed as Face-to-Face in ANY of the Exchanges are actually held via video conferencing. You can attend from your HOME campus.
The World Language exchange was created to manage the sharing of less commonly taught languages across the UNC system. Access to these courses will promote the diversity of languages across the UNC system. Languages included in this exchange often cannot meet demand requirements on a single campus, but can do so by being opened to students at all campuses.
Currently course offerings have been through distance-learning classrooms linked by video and audio technology. We now have the capacity for students to link into these classes via their home computers.
Students interested in taking classes in the exchange should check with their advisor and the home campus department chair and review the information on the Guidelines page.